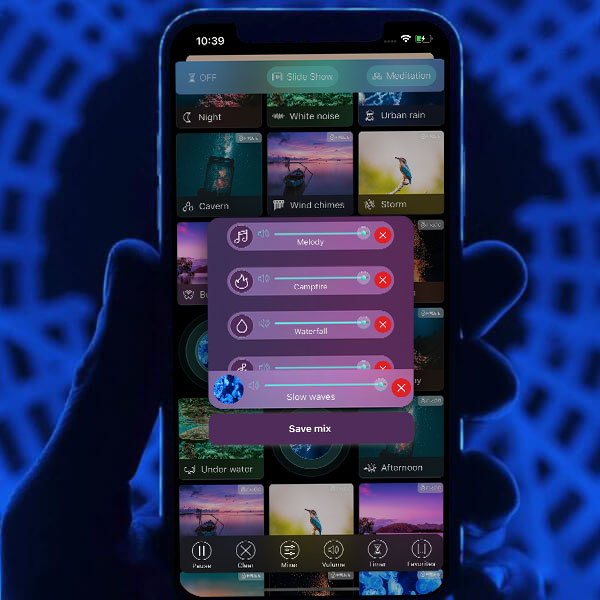 Relax Melodies/Relax Meditation iOS: Why can't I play some sounds?
We recently updated Relax Melodies and Relax Meditation on iOS and improved storage management, so the apps would take less space. Some sounds are automatically downloaded after you launch the app, and it's possible the sounds don't download on a few occasions.
If you tap a downloadable sound and the downloading takes too long or no download starts, this is a problem we're aware of and we're currently working to fix it as soon as possible.